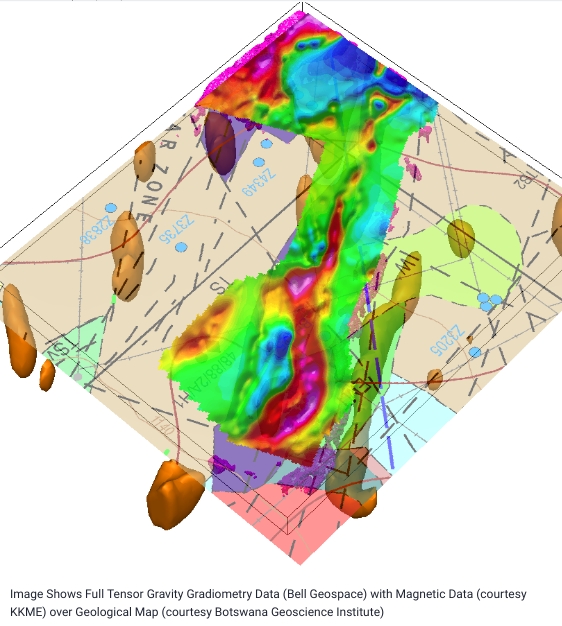 Botswana MPM project (Part 1): revisiting the Molopo Farm Complex
Presented by Gaud Pouliquen and Sean Walker, featuring Puso Akanyang from Botswana Geoscience Institute
The Botswana Mineral Prospectivity Mapping project involves the automation of the process for delineating areas based on their mineral potential. The focused project area (AOI) covers a 50 km x 50 km portion of the Molopo Farm Complex.
In this initial project update from the team we see the results of the first Inversions of the reprocessed FTG and magnetic data over the entire survey area and hear from the Botswana Geoscience Institute on what this project will ultimately deliver to their mandate
To join our live virtual booth talks, please register using the relevant link below.
Futher Information
A video of this live event will be made publically available on this page in due course.